How a Washington school district built community trust with a wellness center
The H.U.B. in Medical Lake School District offers free coffee, 1-on-1 time with administrators and essential mental health resources.
Nikki Bauman, a parent partner at Medical Lake School District in Washington, right, and Kelcey Schmitz, director of training and technical assistance at the University of Washington, speak during a July 25 session at OSEP's Leadership and Project Directors' Conference.
Access The Full Article
---
A Pathway to Recovery and Resilience for Our Children and Youth
A collaborative of national experts including training and technical assistance team members from The UW SMART Center developed an action agenda with recommendations to address the growing mental health needs of students and educators. A Pathway to Recovery and Resilience for Our Children and Youth, calls on educational and collaborating youth system leaders to address the youth mental health crisis and take advantage of funding, policy, and other opportunities to make novel and meaningful changes that support the positive mental health and wellbeing of all students and educators.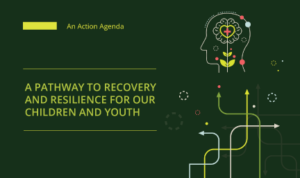 Click Here for the Action Agenda
---
The SMART Center Is Seeking An Assistant Professor of Psychiatry with Expertise in School Mental Health and Implementation Science
The successful candidate will contribute to several federally-funded projects, lead their own funded research, and develop and oversee the research and evaluation efforts of the SMART Center's Training and Technical Assistance Core (TAC).
Download Position Announcement
(Updated 4/5/23)
---
Addressing the Impact of Racism and Associated Trauma
Resources to support youth in schools and at home.
Download Resource Sheet
---
Announcing Workforce for Student Well-being (WSW)
A statewide collaboration to increase the number, diversity and skills of school social workers working in WA schools in the next 5 years. 
Download One-Pager
---
Free One-Day Alaska Workshops: Effective Practices to Support Mental Health In Schools
The Alaska Autism Resource Center and the Northwest Mental Health Technology Center invite educators from Alaska and their community partners to join this one-day workshop in either Sitka, Anchorage, or Nome.
Please share the event flyer with your colleagues in Alaska!
Join us for this one-day workshop with your school or district team to learn more about:
Anxiety, depression, and impacts of trauma.
Crisis response and recovery related to behavioral health in small and large–scale critical incidents and disasters.
Common mental and behavioral health symptoms, as well as underlying contributing factors that play out in a classroom setting, and effective practices and strategies to support all students within a Multi-Tiered System of Supports.
The role of School and District Leadership in implementation and strategies for school and system leaders.
New autism research and interventions to support autistic students within an MTSS.
Free resources from state, regional and national TA centers.
National, regional and state mental health technical assistance providers, practitioners, licensed mental health professionals, and researchers with the University of Washington School Mental Health Assessment, Research and Training Center will help you get your journey started, or enhance, implementation of effective systems, data and practices to integrate student mental health and wellness.
TRAINING LOCATIONS AND EVENT INFORMATION:
SITKA


MONDAY, MAY 1ST @ 9:00AM – 3:00PM
Harrigan Centennial Hall
330 Harbor Drive, Sitka, AK 99835
–
ANCHORAGE


THURSDAY, MAY 4TH @ 9:00AM – 3:00PM
The Lakefront Anchorage
4800 Spenard Road, Anchorage, AK 99517
–
NOME


SATURDAY, MAY 6TH @ 9:00AM – 3:00PM
Old St. Joseph's Church
102 Division Street, Nome, AK 99762
INTENDED AUDIENCE: YOUR TEAM!
District administrators, principals, special educators, paraeducators, school psychologists, and related service providers (i.e., mental health provider, BCBA, social worker, OT/PT/SLP)
Registration Information:
This training is intended exclusively for Alaskan residents. There is no registration fee to attend the training. Attendees are responsible for paying/booking their own travel and lodging.
NOTE: When booking at The Lakefront Anchorage, please request to reserve a room in the AARC block for a discounted rate.
Questions?
Contact Kendra Wolf by email, kwolf@sesa.org
---
Forward
Opinion and Thoughts From The UW Family
Helping Youth In Crisis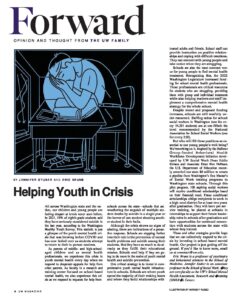 With the continuing youth mental health crisis, the SMART Center is joining forces with other Washington State organizations to implement a new Department of Education grant to increase the number of school social workers in our state over the next five years. 
Download Article
---
2023 Spring Lecture Series: Interconnected System Framework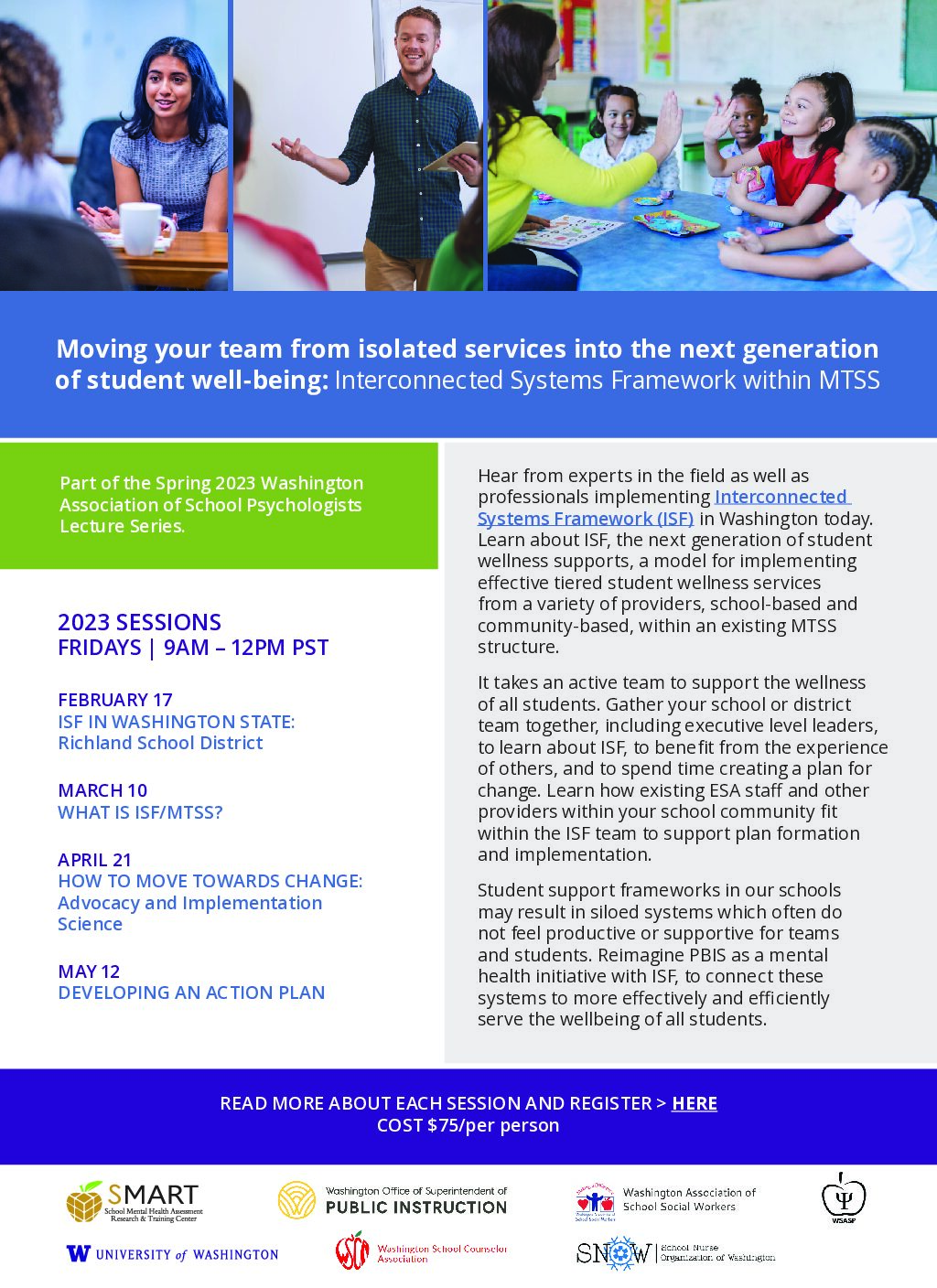 The Washington State Association of School Psychologists' is hosting their four-week 2023 Spring Lecture Series on the Interconnected System Framework (ISF). Led by the ESA Behavioral Health Coalition and UW SMART Center, experts in the field as well as professionals who are implementing the framework share what your school or district team can learn about ISF, how to benefit from the experience of others, and how to spend time creating a plan for change.
Participation begins at $75 for morning sessions. Registration is required.
Who: District and Building Level Teams including administrators, ESA Behavioral Health Professionals (e.g., school psychologists, counselors, nurses, social workers, behavior analysts), and community partners.
How: Join virtually. $75 for morning sessions or a one-time fee for the full lecture series. Registration is required.
When: Monthly series sessions from 9am-12pm PST.
February 17: ISF in Washington State: Richland District

March 20: What is ISF/MTSS

April 21: How to Move Towards Change: Advocacy and Implementation Science

May 12: Developing an Action Plan
Updated 1/30/23
---
Winter 2023 School Mental Health Northwest MHTTC Newsletter
Happy New Year, Friend! Our wish for you in 2023…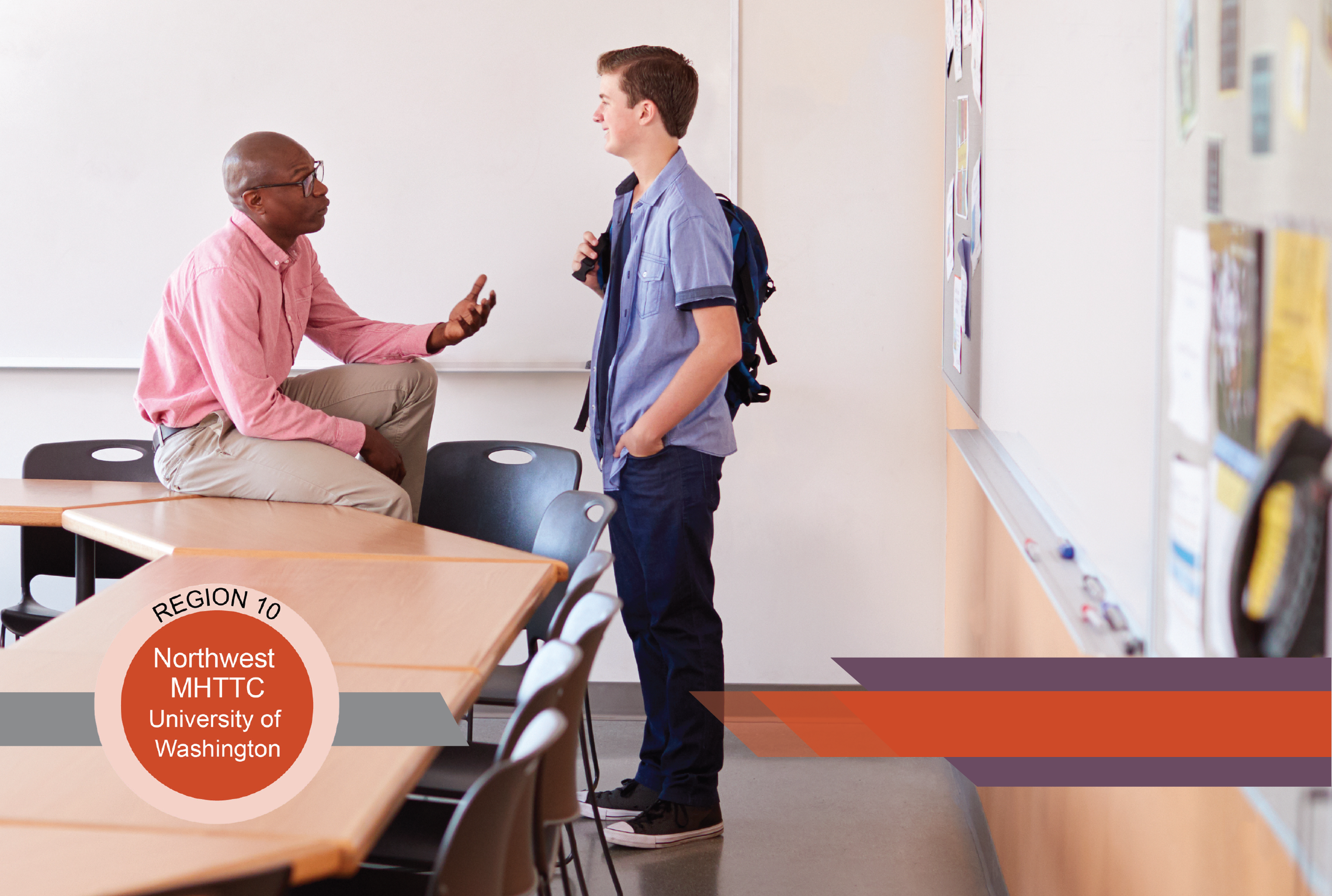 May your Multi-tiered System of Supports flow like a beautiful symphony.
May your thirst for school mental health resources be quenched through the Mental Health Technology Transfer Center Network's many offerings.
May your desire for connection and networking in Region 10 be fulfilled during the variety of conferences offered throughout the year – hot tip: see our list of upcoming conferences below!
May your surveys and assessments return more favorable data, showing students are starting to recover from pandemic lows.
May you recognize and use the magic you hold in elevating student mental health within your schools and communities.
Together, we are making an impact, so please do not hesitate to let us know how we can support you on this quest.
Cheers to good health, new beginnings, and opportunities for change!  
View Newsletter
Updated 1/20/23
---
New! Community of Practice: Interconnected systems (school mental health and PBIS) within an MTSS framework The Center on PBIS is hosting a series of monthly Community of Practice (CoP) sessions to bring people together in an effort to explore how a Multi-Tiered System of Support (MTSS) can strengthen current efforts to support increasing needs. Members of the UW SMART Training and TA team are excited to be collaborating with the Center on PBIS to facilitate the Community of Practice. Participants will have time for learning and processing with others in this space. Team participation is highly encouraged.
Participation is provided at no cost. Registration is required.
Who: Leadership Team hiring clinicians, Leadership Teams recruiting diverse workforces, Clinicians new to working with leadership teams, Individual clinicians
What: Join others from across the country to learn and be in community with practitioners, technical assistance providers, and other educational and mental health system professionals.
How: Join virtually. No cost. Registration is required.
When: Monthly series. All CoPs from noon-1:30pm CST
*Click on date for registration. All links coming soon!
Session Materials
Download Flyer
Updated 1/18/23
---
Applications have closed for our June 2023 Research Institute for Implementation Science in Education (RIISE).
Learn more about RIISE here.
Updated 12/20/22
---
Applications are now open for our June 2023 Research Institute for Implementation Science in Education (RIISE).
Learn more about RIISE here.
Updated 10/4/22
---
Supporting Our Communities Through Tragedy
In response to the recent shootings in Uvalde, TX and Buffalo, NY, the Northwest MHTTC School Mental Health team has compiled a variety of free resources to help support youth and school staff in your lives – as well as one another – as we respond to these traumatic events. Access the resources here.
Updated 5/27/2022
---
Preparing Teachers & Paraeducators for the Successful Inclusion of Autistic Children (ASD PREP) is now recruiting for Phases 2 and 3!
 Learn more about the project and how to participate here.
The purpose of the ASD PREP study is to identify which evidence-based practices (EBPs) and strategies teachers and paraeducators use to more meaningfully include and retain autistic children in general education settings. We are recruiting General Education Teachers, Special Education Teachers, and Paraeducators who work with autistic students for Phases 2 and 3 of our research study:
Phase 2: Participants will provide feedback on their EBP use via an online survey (~45 minutes). Some participants in Phase 2 also will be invited to participate in Phase 3. You will receive a $60 gift card as a thank you for your time and feedback.
Phase 3: Participants will provide feedback on EBP use and individual and organizational factors that impact EBP use via a 45-60 minute phone/Zoom interview. You will receive a $40 gift card as a thank you for your time and feedback.
Updated 11/24/21
---
Applications have closed for our June 2022 Research Institute for Implementation Science in Education (RIISE).
The next application cycle will begin in Fall 2022. Learn more about RIISE here.
---
The School Mental Health Supplement to the Northwest MHTTC recently completed its third year and is well underway in its fourth year of programming.
Learn more about what they have accomplished in their third year of operations and their first three years of operations below!